When posting images in any Vendor forum threads, please follow the below guidelines.
Embedding Images
We allow embedding of images from auction, shop and image sharing websites (such as Flickr) and social media providing the image is publicly available. In the case of auction and shop photos, however, they often disappear after a few months, so you may want to consider preserving the photo elsewhere in case they disappear.
We do not allow hotlinking/embedding of images from other people's blogs and websites due to possible bandwidth restrictions on their server. If there is a photo you wish to share, we require it to be a link.
Crediting Sellers
We require all embedded auction / shop image photos to be credited to the location and seller that you obtained them from along with a link. Please read personal privacy concerns and/or concerns about people bidding against you below if you have reservations about sharing the link.
Personal Privacy Concerns and/or Concerns About People Bidding Against You
If you have any concerns about people knowing the final cost of an auction you won, or the cost of an item you purchased from a shop, we recommend that you don't share the seller's photos at all as it is very easy to locate the closed auction or shop page using reverse image search. Wait until you have received the item and take your own photos to share.
Your Own Personal Photos
There are no requirements or restrictions in embedding and sharing your own photographs. We do recommend reading through this guideline first, however:
http://immortalgeisha.com/forums/viewto ... ?f=5&t=626
EXAMPLES
Auction / Shop Photos
You can embed the image (based on rules above)
You MUST credit the seller
You MUST link to the auction / shop page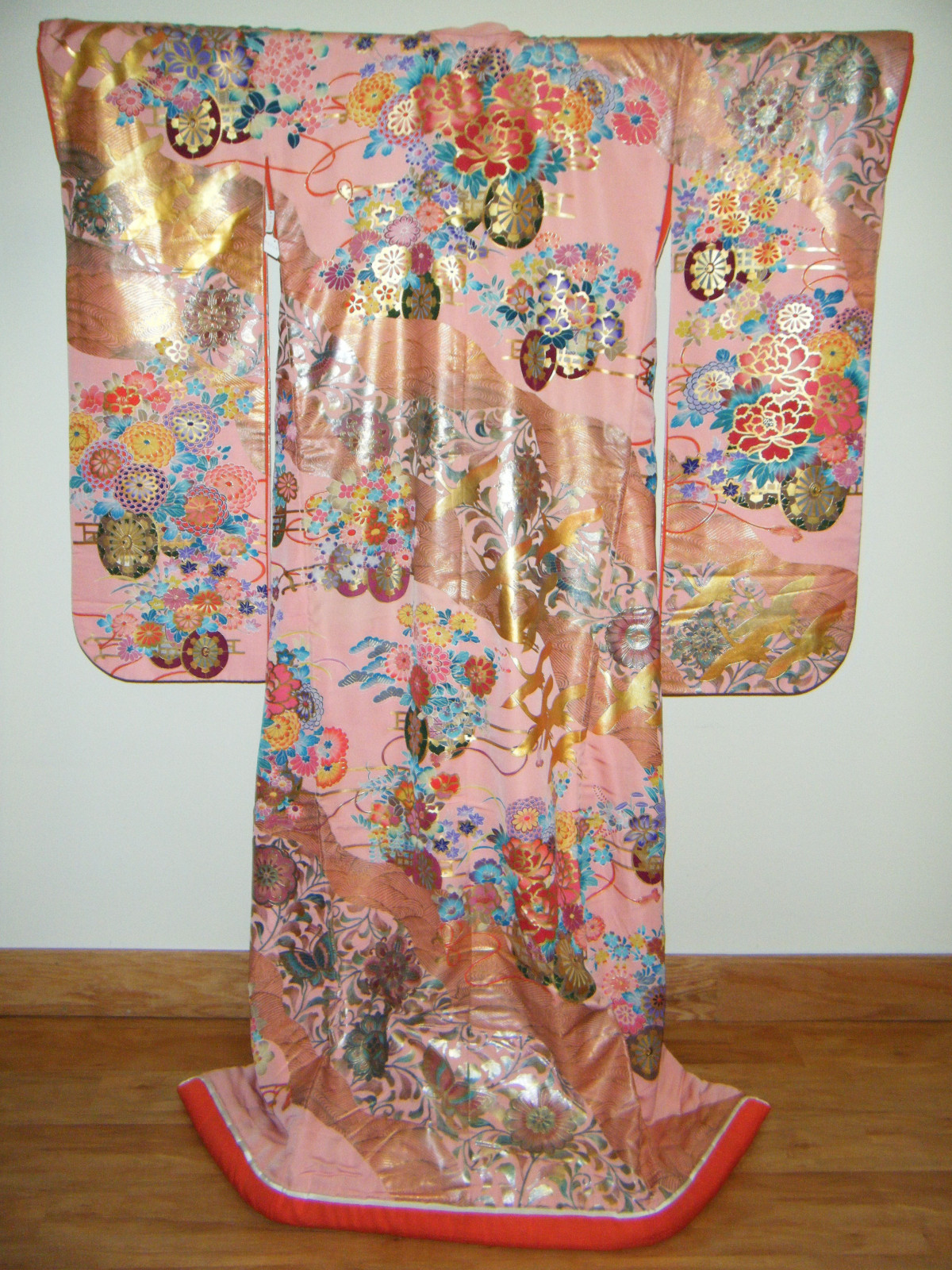 YJA - Seller: windwhisperwest-biz
Code: Select all
[img]http://i.ebayimg.com/images/g/ZVYAAOSwImRYJQA9/s-l1600.jpg[/img]
[url=http://www.ebay.com/itm/Vintage-Pink-Marosho-Designer-Silk-Japanese-Uchikake-Wedding-Kimono-/282403331138?hash=item41c08cdc42:g:ZVYAAOSwImRYJQA9]YJA - Seller: windwhisperwest-biz[/url] 
Photos from blogs and non-shop websites
You cannot embed the image
You can create a text link
Provide a description of the item
http://www.thekimonogallery.com/2622.html
What a stunning kimono! I love the details of the carp.
Code: Select all
[url]http://www.thekimonogallery.com/2622.html[/url]
What a stunning kimono!  I love the details of the carp.
Or
Stunning hitoe with carp motif! -- from The Kimono Gallery
Code: Select all
[url=http://www.thekimonogallery.com/2622.html]Stunning hitoe with carp motif from The Kimono Gallery[/url]