Hi everyone,
I'm very confused about a kimono I recently purchased. Not all my questions are about motifs, but the primary one is, so I hope this is the best forum to post in. Sorry, my questions are kind of all over the board.
elbereth
Could someone please help me identify these motifs and tell me what they signify? And where do they place this kimono in terms of seasonality? There's a bit of lining (the red peeking out in the second and third pictures) but it doesn't extend very much. The sleeves are lined as well (or I don't know, is that always the case?
)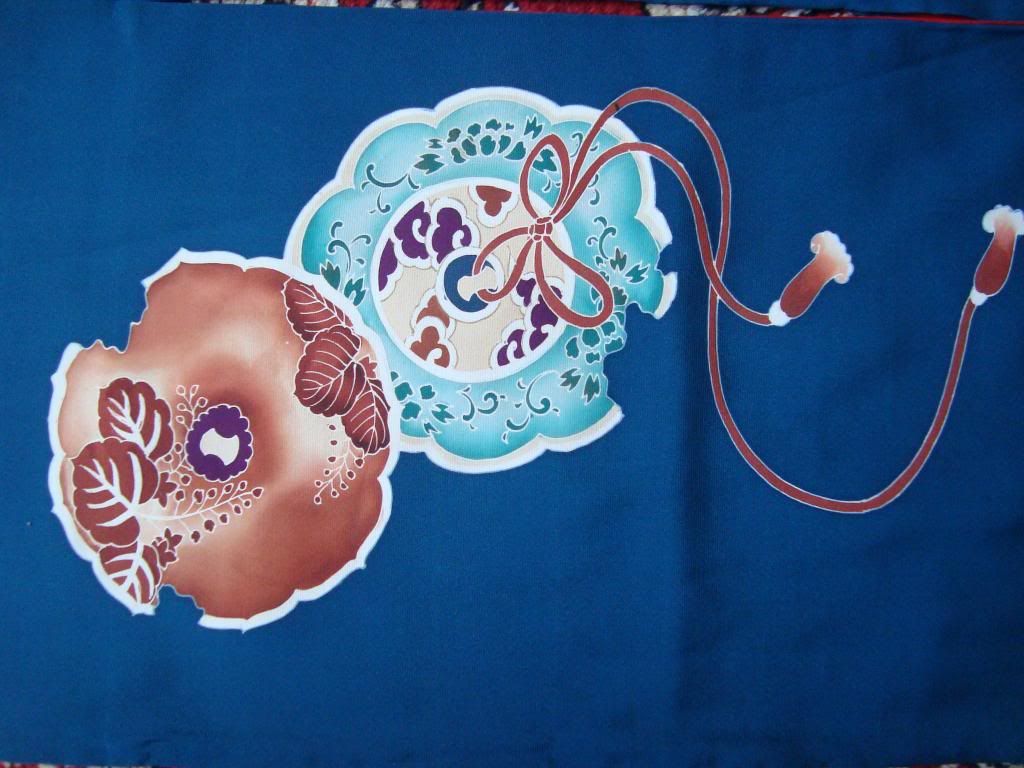 Also, the sleeves are about 70 cm long, so a fair bit longer than on the houmongi but much shorter than on the furisode I've seen. Is this a kofurisode then? And is it normal for the pattern to be broken up at the seams (between the okumi and mimigoro)? From what I've seen, the pattern should continue across the seams, no?
And finally, what motifs would you recommend I look for on an obi to match this? And since its not quite a furisode, would it be appropriate to wear with a nagoya obi?
Thank you very much!